written by Aimée Bissonette
illustrated by Nic Jones
Albert Whitman & Co., September 2021
ISBN 978-0-80757-281-8, ages 4 and up
Trees can live a very long time, but what happens when they die? This unusual book describes, in lyrical prose accompanied by colorful and graphic illustrations, that trees have a whole long second life, continuing to contribute to their habitat, the environment, and the cycle of life.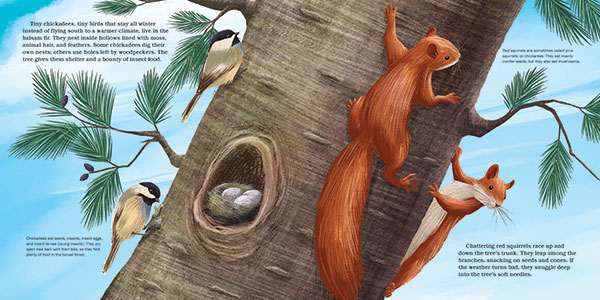 Nic Jones graduated from the University of Bolton with a first in Animation and Illustration. She often finds herself inspired by the intricacy and beauty of the natural world, and applies this to her illustration and design.
Learn more
about Nic.