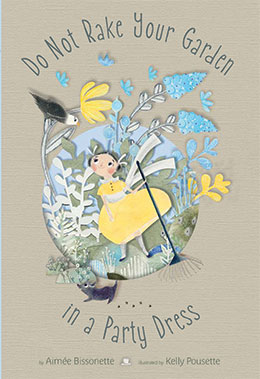 Do Not Rake Your Garden in a Party Dress
written by Aimée Bissonette
illustrated by Kelly Pousette
Cameron Kids, March 2020
ISBN 978-1944903855
An if/then picture book in which an orderly, proper little girl plans the perfect party, but her efforts to make everything "just so" literally send her off on an adventure. As she becomes more and more disheveled—her pinned up hair flies free, a giant sneeze sends her tumbling, she and her dress end up soaking wet—a wild journey unfolds. The unplanned proves to be great fun.
"The warning Do Not Rake Your Garden in a Party Dress precedes a chain of whimsical circumstances in this pretty, airy picture book by Aimée Bissonette, illustrated by  Kelly Pousette. … Pousett's digital collage illustrations are decorative and sweet, and the reminder that things don't always go as planned is a good one." (Sophie Blackall, The New York Times)
Enjoy Kelly Pousette's book trailer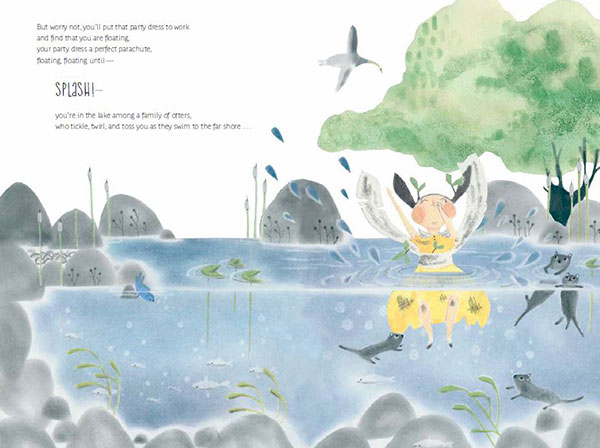 Kelly Pousette is an illustrator and storyteller who experiments with both traditional and nontraditional techniques, often incorporating mixed media such as paper-cut pieces and shadow boxes to magical effect. She lives in northern British Columbia with her husband and her very large dog, Clovis. Check her out on Instagram.